Congratulations!
You are reading this Workbook because you recognize that businesses don't run themselves...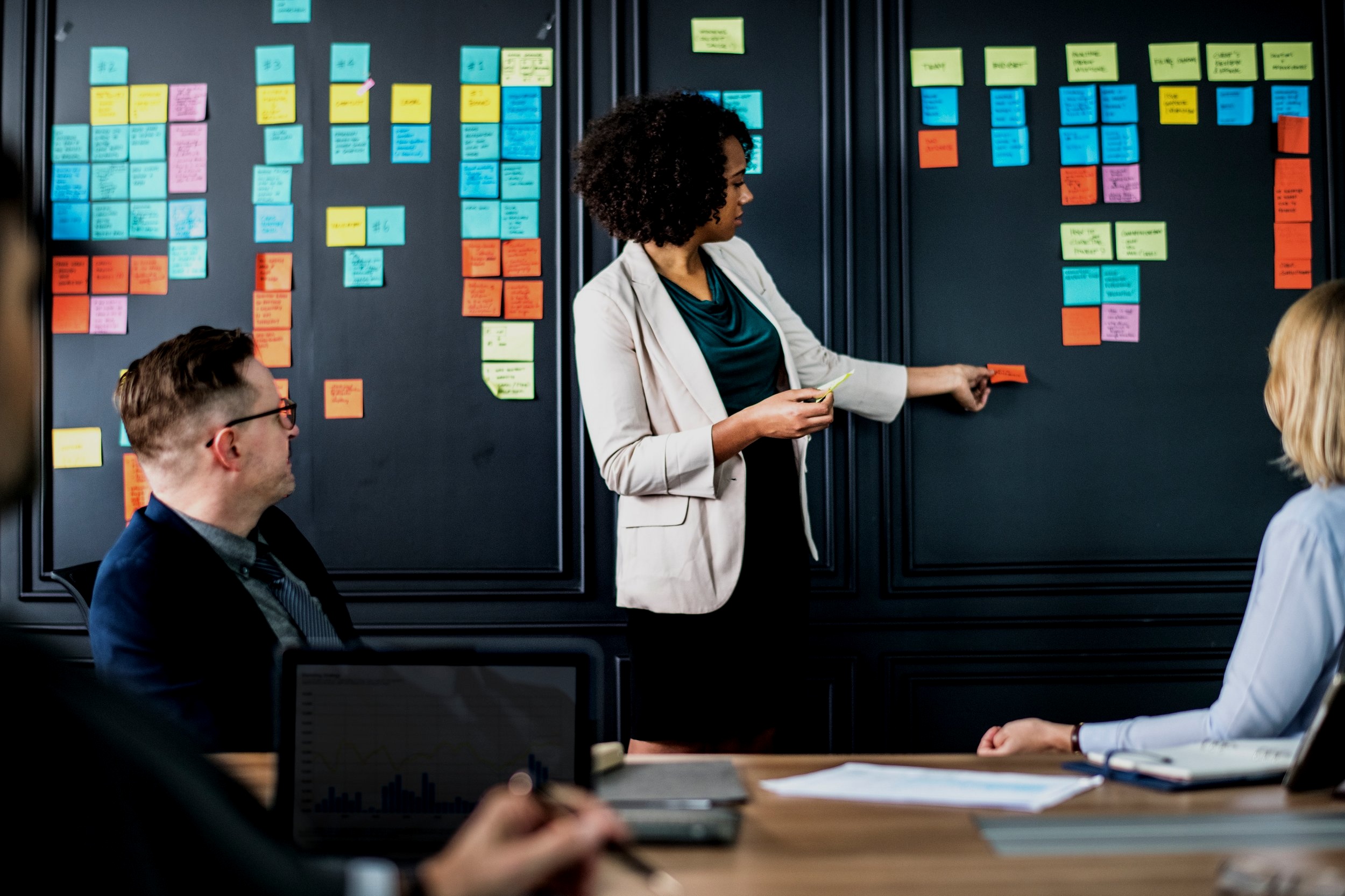 The Business Model Canvas Workbook
You run your business!
And just like all of your other endeavors,
you want to run your business successfully.
Running a business successfully takes thought,
preparation and implementation.
In other words, you need a plan.
When businesses are just starting out,
they often need to create a detailed Business Plan
in order to secure funding.

The general breakdown of a Business Plan, or a step-by-step guide detailing your business and how it plans to achieve its objectives, is this:
Begins with an Executive Summary or concise overview of your entire business plan

Company Description details your goals and leadership structure

Description of your firm's Products and Services

Analysis of the Market explains who else is doing what you are doing and at what costs

Marketing Strategy you plan to employ to reach your target market

Detailed spreadsheet with Financial Projections

As time goes by, it's easy to forget that this document exists, and it likely won't be thought about again unless the company is looking to sell, franchise, or seek additional funding.
But if running a business well requires a plan,
and the business started with a plan,
why wouldn't you continue using that plan to ensure growth and success?

Rather than rewriting your full Business Plan every time there are changes within your business structure or how you function, we strongly recommend revisiting it each year using the Business Model Canvas.
The Business Model Canvas is an invaluable and easy to use tool that:
Distills a full Business Plan down to one page, making it much more user friendly and visually appealing

Provides a straightforward design for the successful operation of a business

Improves the focus and clarity of what your business is trying to achieve

"Describes the rationale of how an organization creates, delivers, and captures value" – Business Model Generation
So here's what we're going to do...
We are handing out a super-sized copy of the Business Model Canvas template along with pencils and some post-it notes.
If you are not here with us for the Workshop, but are reading this Workbook on your own time, you can visit the Strategyzer website to download the Business Model Canvas template.
The overall plan for this process is as follows:
We will begin by identifying all 9 components of the Business Model Canvas.

We will then explain each component individually followed by an example of that component for a fictionalized business.

We will do Q&A in regard to that component to ensure everyone fully understands it.
If you are not with us for the Workshop, don't hesitate to reach out to us with questions HERE

We will then pause for a few minutes while you follow the DIY instructions to fill in the section of your blank canvas.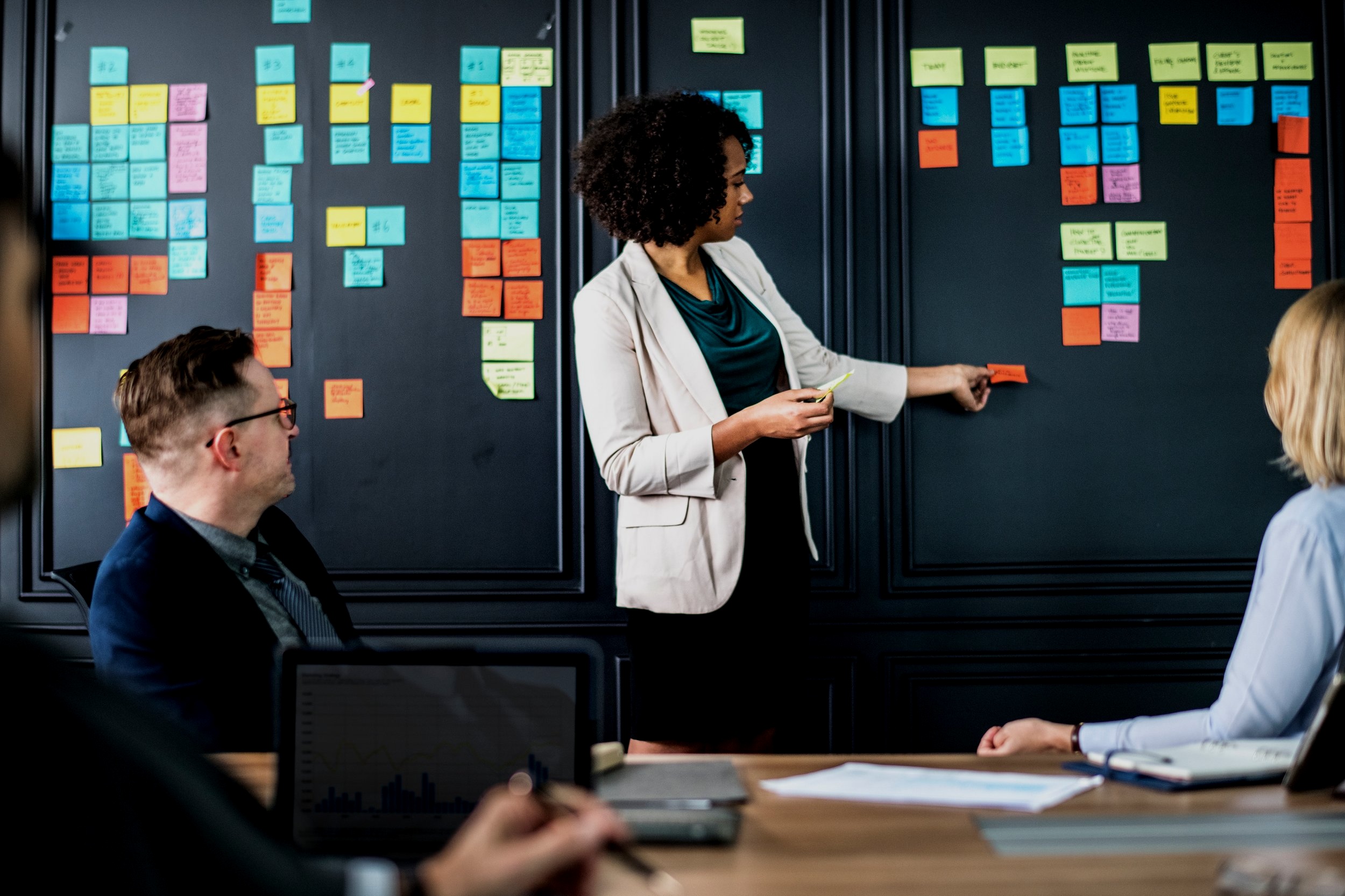 Business Model Canvas Workbook
9 Business Model Components (aka The Building Blocks)
1. Value Proposition
2. Customer Segments
3. Channels
4. Customer Relationships
5. Revenue Stream
6. Key Activities
7. Key Partners
8. Key Resources
9. Cost Structure
The Fictionalized Business we will be using for our examples:
Lincoln & Marshall – Law Firm
Practice of General Business Law for Start-ups

Selection of legal issues confronting start-ups (aka: reasons why clients would need the services this business provides):
Business structure (LLC, S Corp etc.)

City, county, state and federal licensing expectations

Contracts (Leases, Vendor, Client, Employment etc.)

Employment law (especially wage and hour laws)

Intellectual property, trademark and copyright

Securities law (concerning IPOs and other issues)

Environmental standards

Workplace safety laws (OSHA & workers compensation law)
Building Block #1: Value Proposition
In the simplest terms, in the most convenient definition…
A Value Proposition is a brief but informative statement
that defines your company's unique selling point.
It should speak directly to your potential customers.

It should clearly communicate to potential customers how your product or service handles a specific need, or pain point.

It addresses how your company's product or service is better than the competitors.

It should be compelling enough to guide your potential customers' decision-making process.

It should be concise, meaning no longer than a short paragraph, with 1 to 2 sentences being the ideal length.
Here is a sample Value Proposition for our fictional business Lincoln and Marshall:
For Business Start-ups

Who are dissatisfied with their family attorney or who have no attorney

We offer a 'business start-up package' that includes determination of:

the most advantageous business structure,

assistance in determining all appropriate federal, state and local licensing,

drafting of all contracts as needed,

in coordination as needed with other professionals

Which provides a comprehensive legal foundation for a new business

Unlike other firms who do not specialize in this area and who do not coordinate with the client's other professional services suppliers to provide a truly customized legal solution
DIY - Value Proposition Fill-in-the-Blank Templates

For (target customers)


Who are dissatisfied with (the current alternative)


Our product is (your new product)


That provides (key problem-solving capability)


Unlike (the product alternative)
Building Block #2: Customer/Client Segment or Your Target Market
Your Client/Customer Segment, or your Target Market, is the market a company wants to sell its products and services to, and it focuses on a targeted set of customers for whom it directs its marketing efforts.
Here is a sample Client Segment for Lincoln & Marshall:
People starting a business (either their first or next), both female and male between the ages of 18 and 35 located in KY & greater Cincinnati, OH region. These clients may not have a lot of income, but they do have some access to capital. They are looking for an entrepreneurial lifestyle and are generally college educated, self-directed, confident and big thinkers.
DIY – Client Segment Fill-in-the-blank:

Who needs your product?


What age are they?


Where are they located?


What income level are they?


What lifestyle/psychographic describes them?
Building Block #3: Channels
Your Channels are the most important ways you'll communicate with and reach your client segments. These are the touch-points that potential and current clients go through as they learn about you, make the decision to purchase from you, receive your product or service, and continue the relationship after the sale.
Here are some sample Channels for Lincoln & Marshall:
Information about our products and services will be available on our website, on LinkedIn, in printed materials and through our referral partners

Our prospective clients will be anxious to hire us based on our free consultations, references, and testimonials

We will work face to face with our clients while working on their matters and communicate extensively with them over a very secure internet vehicle

Once we have successfully concluded the matter, we will stay in touch with our clients via a monthly start-up business-focused email newsletter, an annual phone call (or snail mailing), and various invitations to business education events throughout the community
DIY – Channels Fill-in-the-Blank

How will your potential clients learn about your product?


How will you provide these potential clients with enough information to make a decision about buying from you?


How will you deliver the product?


How will you stay in touch after the matter has concluded?
Building Block #4: Customer relationships
What type of relationship you will establish with clients during and after providing your product or service?
Here are some sample Client Relationships for Lincoln & Marshall:
We will maintain an ongoing business relationship with our clients, including one-on-one with the attorney and a scheduled 'reach-out' from the appropriate assistant at least twice per year

We will be involved with the larger business community and will facilitate the supportive use of these organizations, resources and events for our clients
DIY - Ongoing Client Relationships Fill-in-the-Blank

What type of client relationship does your client expect to maintain with you? Some possibilities are:
Personal and direct: one on one with the person providing the product or service


Personal with someone in your office: (receptionist, assistant, office manager?)


Self-services: resources available on the website in the form of blogs, articles & other informational pieces


Communities: facilitated connections with peer groups and other supportive contacts
Building Block #5: Revenue Streams
Revenue Streams are how your business will actually make money. If your business has multiple revenue streams, make sure you address them all.
Here are some sample Revenue Streams for Lincoln & Marshall:
Flat fee for a "getting into business" package

Hourly rates for all other work
DIY - Revenue Stream Fill-in-the-Blank

Flat fee


Hourly rates


Contingency


Other?
Building Block #6: Key Resources
List any resource you'll leverage to create value for your customer. Your most important assets could include staff, capital, or intellectual property.
Here are some sample Resources for Lincoln & Marshall:
Maintain a welcoming and professional office environment

Maintain a cutting-edge knowledge of business law, including any subsets of other disciplines that would make that knowledge more useful to our clients

Hire, train and engage only the very best attorneys and support staff

Maintain relationships with other professionals, businesses and organizations that provide resources that will assist our clients in their entrepreneurial journey
DIY - Resources Fill-in-the-Blank


Physical



Intellectual



Human



Connections
Building Block #7: Key Partners
Note the other businesses or services you'll work with to run your business. Think about suppliers, manufacturers, subcontractors and similar strategic partners.
Here are some sample Key Partners for Lincoln & Marshall:
Bankers

Local Small Business Association representatives

Entrepreneurial Accelerators

Entrepreneurship programs at NKU, UC and Xavier

State and Local Economic Incentive Officials

Accountants

SCORE

Other Attorneys

Local Chambers of Commerce

State and Local Bar Associations
DIY - Key Partners Fill-in-the-Blank

Other business professionals that you will use for your business needs and/or for referrals


Organizational participation that brings added expertise, or contacts of use to you and your clients


Educational institutions that have active entrepreneurship programs


Other attorneys with whom you could develop strategic partnerships
Building Block #8: Key Activities
List the most important activities you must engage in to make your business run successfully. These generally fall into three categories; Problem Solving, Production & Platform/Network
Here are some sample Key Activities for Lincoln & Marshall:
We will provide the most informed, up-to-the-minute start up advice and set-up for our clients thus preventing any legal problems in regard to the foundation of their business

Throughout the life of our client's business, we will continue to provide advice that helps our clients prevent any future legal problems

When legal problems do arise, we will provide the means for our clients to solve these problems successfully.
DIY - Key Activities Fill-in-the-Blank

What specific problems will you solve?

Building Block #9: Cost Structures
The cost structure describes all costs incurred to operate your business.
Cost structures generally fall into 3 categories:
cost-driven business models focus on minimizing costs wherever possible

value-driven business models focus on providing premium services with all the accouterments

some combination of both
Here is a sample Cost Structure for Lincoln & Marshall:
we will operate on a combination of a cost and value-driven business model by:

sparing no expense in comprehensively and completely providing exceptional and forward-thinking legal advice & documents

our offices and equipment used to produce this legal advice will be of moderate quality and expense so as to keep the costs down for our clients
DIY - Cost Structures Fill-in-the-Blank


What cost structure will apply to each of your products or services?
THERE ARE SOME MAJOR REASONS
FOR MAKING THE DEVELOPMENT OF A
BUSINESS MODEL CANVAS
PART OF YOUR YEARLY ROUTINE.

This simple, but powerful document can:
help you develop your Value Proposition, so you have a clear understanding of what you offer your customers and what you bring to the market that no one else does

ensure your goal is fully developed in all critical facets

eliminate gray areas by requiring that you are committed to your fully developed goal and you are actively moving toward achieving that goal

permit you to hear fresh perspectives and different approaches when developed with a team, particularly one that represents a microcosm of your staff

provide you with a better understand your customer – as technology changes, access to different segments of the population changes, and your ideal customer may change as a result

provide you with a better understand your competition – again, as technology changes, access changes, which means your competition may change (even if only in their attempts to adapt)

assist you in focusing your efforts in and across all departments

prepare your business to deal with changing conditions by being a flexible and dynamic document, capable of growing and developing with your business goals
For a clear, easy-to-understand breakdown of your business that can help you define and stay on the path to achieving a variety of goals, take the time to develop a Business Model Canvas.
Involve your team to ensure you're getting the most complete picture, as well as access to the most informed perspectives.